SOCRATES project is based on a new paradigm for self-counselling in virtual reality referred to as ConVRSelf (conversations with yourself in VR). The basic idea is that a person enters the virtual reality with a virtual body that looks like themselves. This is achieved through a special scanning process enhanced via this project.
One of the project experiments is illustrating the possibility of autonomy. In this experiment, the patient embodied in his/her own body will interact with a future and healthier/happier version of himself/herself who has achieved an ideal body weight with a fit and healthy looking body. During the self-conversation the patients, embodied as their future selves, will explain how they achieved and maintained this desirable state over the years. The goal is to enhance autonomy.
Here, the steps to be followed in order to create a future version of the patient manually :
First, you need to adapt the photo of the person to a future. It can be used neural filters from Photoshop CC.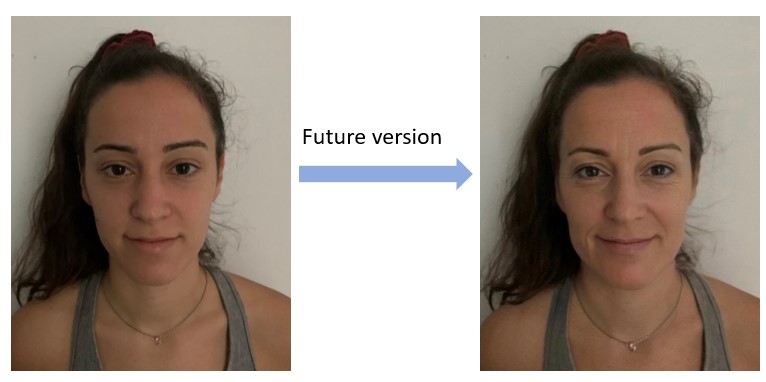 Second, use this future face photo in the Headshot section from Character Creator (Reallusion Inc.). Then, manually create the proper participant appearance (face, bodyshape, clothes).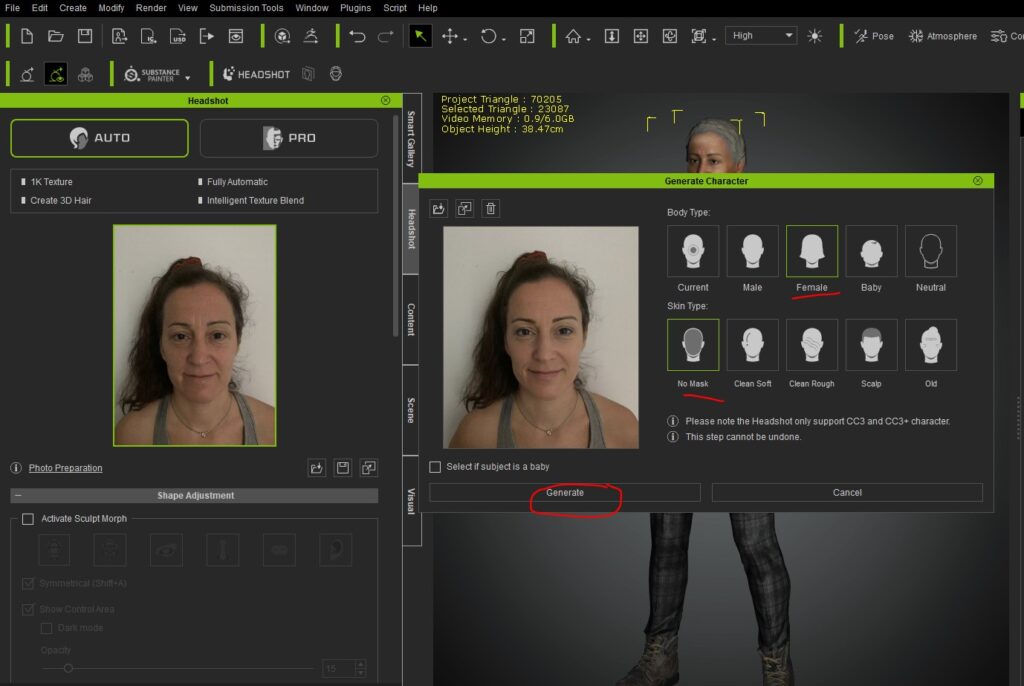 Third, once the avatar is created, in the section headshot, in texture adjustment, select one of the following skin types (Old Female, Old Male, Very Old) and press the button "Update skin texture".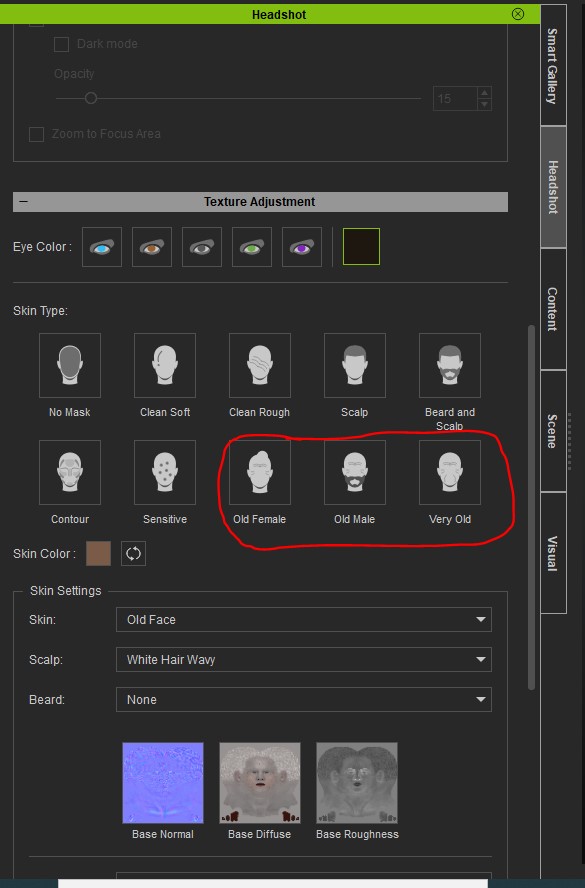 Lastly, export the future version avatar of the patient in .fbx format.
Important requirements:
The future self avatar must have a healthier body shape than the self avatar.
Clothes should be different from the self avatar, and should be clothes that are giving a better/positive self image.
About the author
Elena Álvarez de la Campa Crespo has a PhD in Computational Biology at the Universitat de Barcelona (2019). She is graduated in Biotechnology (2013) and with a Master in Genetics and Genomics (2014). Her doctoral research in the field of computational biomedicine, carried out at Vall d'Hebrón Research Institute (VHIR) and at Centro de Investigaciones Científicas (CSIC), has revolved around understanding the molecular bases of specific systems and characterizing the impact of genomic sequence variants, with a strong focus on knowledge, determination and computational prediction of protein structures and their molecular modelling. A central axis of her research has been the creation of machine learning models to improve the annotation of genomic sequence variants in sequencing projects, increasing the scope of in silico tools in the clinical environment. All the knowledge gained during her research, a rigorous scientific approach and her first-level analytical and problem-solving skills, have contributed to become part of Virtual Bodyworks. Her role in the company is to be an analyst and data scientist, specialist in Artificial Intelligence, and to manage leading projects in the field, adapted to the creation of Immersive Virtual Reality (IVR) applications for medical and social rehabilitation purposes. Both professional careers have endowed her with a great capacity for working on collaborative projects with higher research institutions and also with a considerable experience in grant management, especially European Grants (Horizon 2020, EIT, Interreg-POCTEFA).